그가 흑인이기에 만들 수 있는 작품이다. 흑인 노예, 유색인종 그리고 더 약한 여성, 보호받지 못하면 부서지는 아이들까지. 그는 인종차별에 관한 사실을 뼈져리게 겪은 그의 선조들을 통해 완벽하고 사실적으로 그려내고 있다. 단지 검은 실루엣이지만 오히려 그것이 흑인노예의 역사를 완벽하게 만들어주는 역할을 한다. 쟝 미셸 바스키아가 그랬듯이, 그가 흑인이기에.

http://www.whitney.org
Kara Walker: My Complement, My Enemy, My Oppressor, My Love
on view October 11, 2007 - February 3, 2008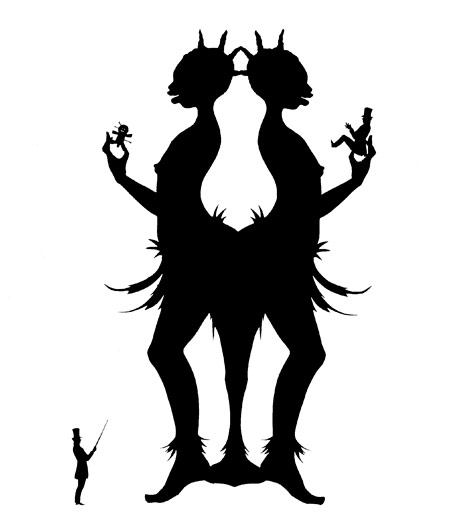 Kara Walker was born in Stockton, California, in 1969. At the age of 13, she moved to Atlanta, Georgia, when her father took a teaching position at Georgia State University. The move from an integrated California to a part of the country with pronounced racial divisions had a profound effect on the artist. "I became black in more senses than just the kind of multicultural acceptance that I grew up with in California. Blackness became a very loaded subject, a very loaded thing to be—all about forbidden passions and desires, and all about a history that's still living, very present . . . the shame of the South and the shame of the South's past; its legacy and its contemporary troubles." After receiving a BFA from the Atlanta College of Art in 1991, Walker moved to Providence, Rhode Island, to pursue an MFA at the Rhode Island School of Design.

Since that time, she has created more than 30 room-size installations and hundreds of drawings and watercolors, and has been the subject of more than 40 solo exhibitions. She is the recipient of numerous grants and fellowships, including the John D. and Catherine T. MacArthur Foundation Achievement Award (1997) and, most recently, the Deutsche Bank Prize (2004) and the Larry Aldrich Award (2005). She was the United States representative for the 25th International São Paulo Biennial in Brazil (2002). She currently lives in New York, where she is associate professor of visual arts at Columbia University, New York.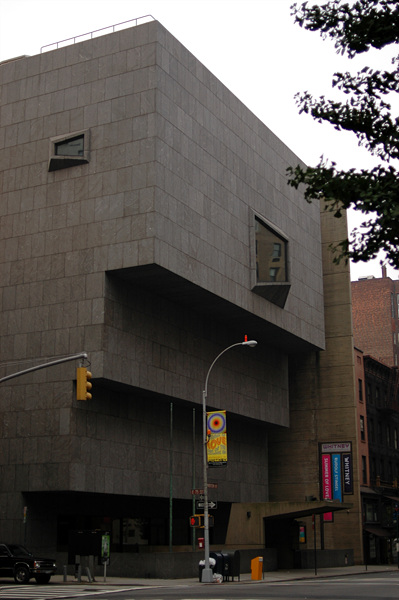 Whitney Museum of American Art

945 Madison Avenue at 75th Street
New York, NY 10021
General Information: 1 (800) WHITNEY